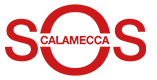 www.soscalamecca.it If you can, please help the community of Calamecca raise the money it needs .
---
HELP US SAVE THE CHURCH OF SAN MINIATO!
The Church of Saint Miniato is closed to the public for fear of collapse.
The reconstruction project to ensure a safe mass and safe space is ready to go.
It is urgent that we begin restorations now to prevent further decay and the demolition of this wonderful and historic church.
But the cost of such a huge project remains at 450.000 euros.
Each and every contribution is a precious gift. Thank you!!
Any individual, business, or foundation can contribute: *donations are tax deductible*
Contribute directly with the following bank to bank transfer:
IBAN: IT76B0760113800001048046484
Swift: BPPIITRRXXX
Beneficiary: Parrocchia di San Miniato in Calamecca
For more information on how to contribute and news articles related to the cause
"E' in gioco l'identità della comunità di Calamecca e dell'intera Montagna", Intervista all'architetto Lorenzo Niccoli, autore del progetto redatto per salvare la Chiesa di San Miniato, Pistoia Sette, 5 marzo 2021, Giulia Baglini
"Scongiuriamo il disastro per l'antica chiesa, Il doppio sogno di Don Ugo per Calamecca", La Nazione di Pistoia, 21 febbraio 2021, Lucia Agati
Click here to download the articles
"Il grido di allarme di Calamecca", Il Giornale di Pistoia e della Valdinievole, 19 febbraio 2021, Sauro Romagnani
Click here to download the articles
"La chiesa di Calamecca sta cadendo a pezzi", Il Tirreno, 2 febbraio 2021, Carlo Bardini
Click here to download the articles

follow us

Info: chiesacalamecca@gmail.com – calamecca.proloco@gmail.com – Don Ugo Feraci 338 6509437